EJPN Webinar – A Conversation with Dina Gilio-Whitaker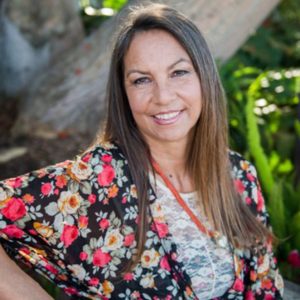 May 23rd – 4:30-6 pm Pacific / 7:30-9 pm Eastern – Dina Gilio-Whitaker, renowned Indigenous scholar and Beacon Press author, will be joining us to speak about her book, As Long As Grass Grows: The Indigenous Fight for Environmental Justice, from Colonization to Standing Rock
"As Long as Grass Grows," is a comprehensive history of the native peoples of North America and their struggles; beginning with colonization and land confiscation, to forced displacement and genocide, and continuing to the present day where the Federal government and corporations claim rights to native lands. The book explores the history of treaty violations, struggles for food and water security, the protection of sacred sites, and highlights the leadership of Indigenous women
This book provides the history of Native peoples' resistance to environmental injustice and is a call for environmentalists to learn from the Indigenous community's rich history of activism. By viewing climate change from an Indigenous perspective, Gilio-Whitaker points to a way forward beyond Western conceptions of environmental justice — toward decolonization as the only viable solution.
Relationships to the natural world based on domination and exploitation are what construct today's world of fetishized hypercapitalism in a logic of never-ending growth. Like cancer, endless growth on a finite planet can only lead to death — death of other people and societies, other species, and eventually the self. Indigenous worldviews, on the other hand, are based on concepts we sometimes refer to as the four R's: relationality, reciprocity, respect, and responsibility. In a world based on relationships, all life is seen in terms of kinship (we often refer to this paradigm as "kincentrism"). This is a non-hierarchical orientation to the world in which other life-forms are relations who have agency. [Dina Gilio-Whitaker, PowellBooks.Blog]
Dina Gilio-Whitaker (Colville Confederated Tribes) is an independent writer and researcher in Indigenous studies, having earned a bachelor's degree in Native American Studies and a master's degree in American Studies from the University of New Mexico, she also holds the position of research associate and associate scholar at the Center for World Indigenous Studies. Gilio=Whitaker's work focuses on issues related to Indigenous nationalism, self-determination, and environmental justice. Previous to her current book, she co-authored (with Roxanne Dunbar-Ortiz) 'All the Real Indians Died Off' and 20 Other Myths about Native Americans.
RSVP